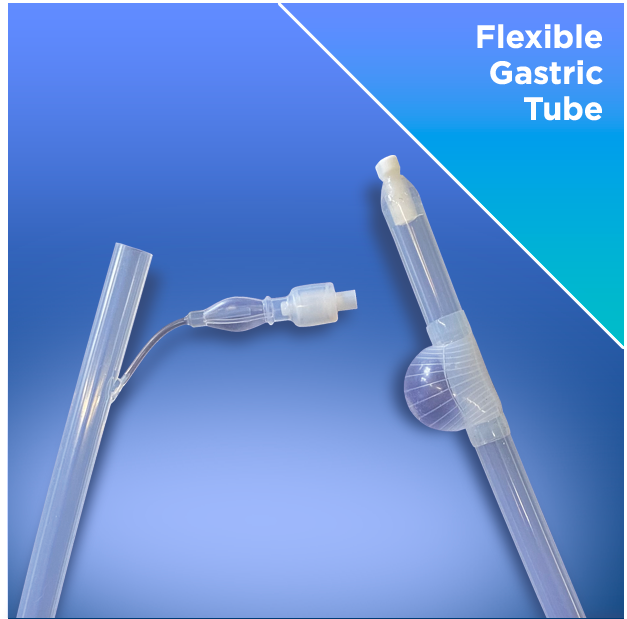 Minimally invasive, biocompatible and atraumatic. Designed to guarantee safe and effective calibration for surgical treatment.
Obesity presents a significant health risk and impacts the quality of a patient's life. As a minimally invasive, biocompatible and atraumatic medical tool, the Heliosond guarantees safe and effective calibration for the surgical treatment for obesity.
Surgery, easier and safer
With a diameter of 39Fr the device is positioned in less than 5 minutes. Most often the procedure is performed by the surgeon or anesthesiologist (no endoscopy performed).
Safety and comfort
100% Silicon for guaranteed flexibility and easy introduction and natural placement in the stomach.
Low-pressure inflatable balloon.
Allows easy suction of gastric fluids.
Adapted shape of a balloon
Eccentric balloon aligned with centimetric scale for easy position control within the stomach.
Can be inflated up to 40ml by air or saline suitable for all calibration types.
The HELIOSOND® Silicon gastric tube is a disposable, sterile device, with a diameter of 13mm of 39Fr. It is used in obesity surgery to perform gastroplasty.
It has a flexible Silicon tube, 735mm long, terminating in a conical tip to facilitate ease of introduction and a balloon that can be inflated up to 40ml with air or physiological saline: Asymmetrical probe: Heliosond® HSG.