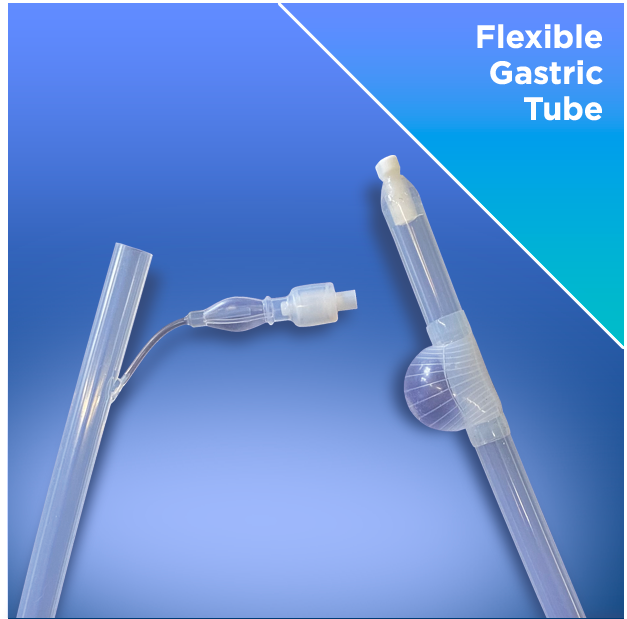 Minimally invasive, biocompatible and atraumatic. Designed to guarantee safe and effective calibration for surgical treatment.
The HELIOSOND® silicone gastric tube is a disposable, non-sterile device for use in obesity surgery to perform gastroplasty.
Made completely of flexible silicone, with a diameter of 36Fr or 39Fr and tube length of 850mm, it terminates in a comfortable conical tip to facilitate ease of introduction.
Surgery, easier and safer
Positioned in less than 5 minutes, with no endoscopy required, the procedure can be performed by the surgeon or anaesthesiologists in complete safety.
Two versions for better control
HELIOSOND® HSG standard – the standard tube in 36 or 39Fr
HELIOSOND® HSG Balloon. Designed with an asymmetric balloon aligned with a centimetric scale to enable precise position control within the stomach. It can be inflated up to 40ml by air or saline.
As a minimally invasive, biocompatible, and atraumatic medical tool, the HELIOSOND HSG guarantees safe and effective calibration for the surgical treatment for obesity.